To schedule an appointment, call (302) 224-6800.
If you need medical assistance outside of normal operating hours, please call (302) 655-5822 and leave a message with our live answering service for the on-call physician. In the event of a medical emergency, please call 911.
Telehealth appointments are available throughout the day, most weekday evenings and Saturdays.
Please fax all clinical information and/or medical health record information to (302) 322-6201.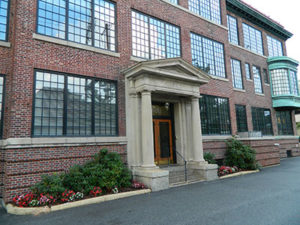 300 Water St.
Suite 200
Wilmington, DE 19801
Tel: (302) 656-8292
Fax: (302) 656-8982
Hours
Monday: 8:00 am – 5:00 pm
Tuesday: 8:00 am – 5:00 pm
Wednesday: 8:00 am – 5:00 pm
Thursday: 8:00 am – 5:00 pm
Friday: 8:00 am – 5:00 pm
13 Reads Way
Suite 102
New Castle, DE 19720
Tel: (302) 652-2455
Fax: (302) 322-6251
Hours
Monday: 8:00 am – 5:00 pm
Tuesday: 8:00 am – 5:00 pm
Wednesday: 8:00 am – 5:00 pm
Thursday: 8:00 am – 5:00 pm
Friday: 8:00 am – 5:00 pm
1058 South Governors Avenue, Suite 102
Dover DE 19904
Tel: 302-678-4622
Hours
Monday: 8:00 am – 5:00 pm
Tuesday: 8:00 am – 5:00 pm
Wednesday: 8:00 am – 5:00 pm
Thursday: 8:00 am – 5:00 pm
Friday: 8:00 am – 5:00 pm